Marketing Manager (Employer Branding Services)
ANPHABE.COM ,

Ho Chi Minh - Vietnam

2000

Competitive

Posted: 10 Jan 2020
hZWXnZ1ilm6Vm5aExaBkb-GkoGOYcFLJpMWoq4DHo5ifmatXc6xsl2lrUr98qKellJ--naXGjIHTmoCR3N7Q0MXIo8nYmdCnhp7VnZygU5vbn8mmz6WeiHPXb2lqoFeVo6SlroKolLGZn5uFc6lsa21V0pSoxZ2qhnOVapOf39SempyIzp_DmM3HhJ7XoGZviGSYapdrUqG14Q..
Job Description
Anphabe is looking for a passionate Marketing Manager who responsible for developing and executing Anphabe marketing plan as well as strategic Employer Branding projects for Anphabe's clients 
Your days will fill with multiple interesting tasks which require both right brain and left brain stimulating hard such as the followings:
For Anphabe:
Develop strategies & promotion campaigns for Anphabe's services
Keep shaping up Anphabe positioning and build its good brand reputation through clear communication strategy and multiple activities
Organize "best-in-the-market" events / campaigns that strongly promote Anphabe expertise to target clients and help companies achieve the set business objectives
Coordinate with internal team from Sale , Survey to PR, Digital… to maximize all marketing efforts and impacts
Lead Strategy Team to work on Anphabe's Employer Branding (from Planning, Creative and execution)
For clients:
Act as "Employer Branding Consultant" – a very exciting job in a very pioneering field which in short means providing "marketing service" to HR clients.
Involve in many diverse Employer Branding projects (from briefing, concept planning, bidding, contract & execution) in many forms (such as Recruitment campaign, Employee communication, engagement activities…) through multiple channels
Working with colleagues to from relevant functions and / or relevant agencies to devise a proposal that meets the client's brief and budget.
Lead as project manager to monitor on whole process execution to ensure timely and successful delivery of our proposed plan
Provide the WOW service while well manage clients' expectations;
Manage and mentor junior team members
What we offer
A decent compensation & benefits package
Great learning journey with a pioneering organization and multiple interesting projects across industries from which you'll experience most updated methodology, knowledge and practices 
A dynamic and supportive team in which you are respected for your expertise and initiatives
Not to mention
Sheer joy of turning insights into positive values for clients
"Crazy moments" with the team in which you just can't resist laughing
Job Requirements
What we expect from YOU
Minimum 3 years of experience in the field Marketing / Advertising (applicants from Marketing/ Advertising / Event agency are preferred)
Ability to unwrap data and insights to come up with creative yet HR impactful concept
Intimate understanding of traditional and emerging marketing channels
Excellent verbal and written communication skills  (both English & Vietnamese)
Budget-management skills and proficiency
Passion for project management , client relationship management & service delivery
Good negotiation skill
Ability to do multi-task
Ability to coordinate with colleagues, partners to ensure successful service delivery and provide post-project services as needed
Additional Information
Job Type

Full-Time Temporary
About ANPHABE.COM
We are Anphabe, the pioneer in Happy workforce and Employer Brand solutions who are strategic partner to many top company in Vietnam. Our aim is to create positive values to our clients by turning them into Vietnam Best Places To Work and through that Anphabe itself also becomes one.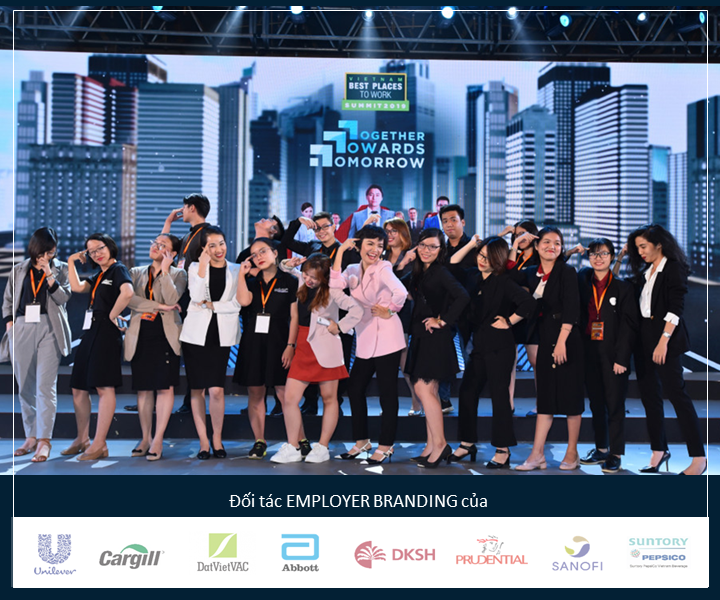 Marketing Manager (Employer Branding Services)
hZWXnZ1ilm6Vm5aExaBkb-GkoGOYcFLJpMWoq4DHo5ifmatXc6xsl2lrUr98qKellJ--naXGjIHTmoCR3N7Q0MXIo8nYmdCnhp7VnZygU5vbn8mmz6WeiHPXb2lqoFeVo6SlroKolLGZn5uFc6lsa21V0pSoxZ2qhnOVapOf39SempyIzp_DmM3HhJ7XoGZviGSYapdrUqG14Q..